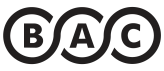 BAC Ltd. is an investment vehicle with significant success in climate change investments globally, 37% return in 2021 and a 36% return in 2020. BAC Securities (www.bac.bg) is a fully EU Mifid2-regulated entity with a focus on investment banking and asset management. In 2022 and 2021 it won the awards of Best Sustainable Development Company, Central and Eastern Europe (CEE), in 2022 and 2021 2022 Outstanding Contribution In Investment Company CEE 2022 - Mr. Alex Bebov, 2021 Investment Company CEO of the year, CEE, 2021 Best Investment Bank, CEE, all awards by Global Banking and Finance Magazine. It is also Winner, 2020, Best Boutique Investment Bank CEE by Capital Finance Magazine, 2019 Best M&A Bank Central & Eastern Europe, by Global Finance Magazine and 2016 Best Investment Banking Boutique Central & Eastern Europe, by Global Finance Magazine. BAC and its team members have experience in more than 20 projects in the energy sector, from development to electricity trading, to debt, equity and M&A.
BAC Ltd., an affiliate, has achieved 36+% p.a. returns each of 2020 and 2021YTD mostly in green energy shares investment asset management portfolio beating many relevant indices. BAC is raising a green energy fund with focus on CEE, mid-teens expected returns, portfolio deal flow of 1.5bn euro, for ultimate fund size 500-750mm euro after several funds/investment vehicles so far. Alex Bebov is the founder of BAC IP EAD (BAC Securities) and BAC Ltd. and has been active in the European energy sector for over 25 years. He was the main manager of the first CEE REIT, and is Director of Climate Change Focused Equity Investment Vehicle of BAC Ltd. BAC has achieved 36+% p.a. returns each of 2020 and 2021YTD mostly in green energy.
Alex worked on many Polish, Romanian, and Western Balkan renewable projects and equity/debt financings. Now he is in process of raising green energy and decarbonization fund for Europe with focus on Central and Eastern Europe but also potential allocation for Middle East/Western Europe/US Green technology. His investment banking experience includes JP Morgan, Salomon Smith Barney Citigroup, Prudential Securities, and Chemical (Chase) Bank. Alex is a member of the Harvard and NYU Alumni Associations. His extensive asset management and energy project experience across global emerging markets as well Central and Eastern Europe includes electricity trading, M&A, debt and equity raising, and advisory services. Alex is a regular speaker at many LP and green energy conferences such as Superinvestor, Superreturn Infra and EM, Funds Forum Monaco, PEI Berlin/London, AIM Summit, Middle East Investment Summit and Marcus Evans. The regions he understands most on the green energy side are Europe (focus CEE), Africa, Middle East and US. Quoted many times in Financial Times, Euromoney, Euroweek, Global Finance, Global Markets, Wall Street Journal.